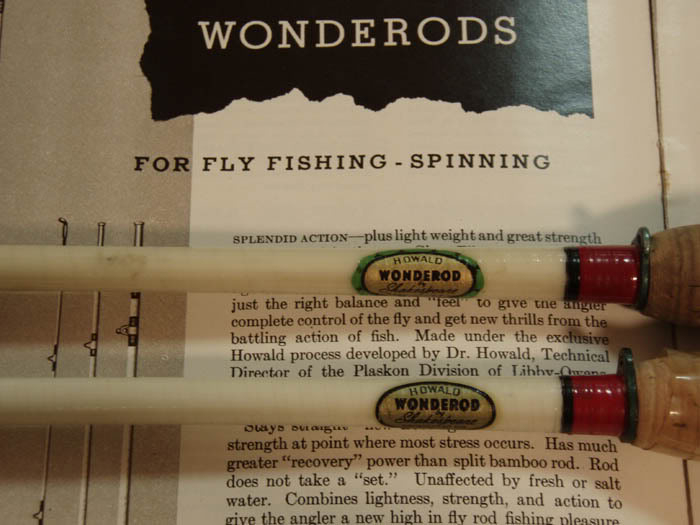 Top: 1949 Shakespeare Wonderod Model 1290
Still has the green bordered oval decal, no date code on the reel seat, but the windings are now heavy white resin impregnated nylon that are painted red with black tipping painted on. Still made in Kalamazoo Michigan.
Bottom: 1951 Shakespeare Wonderod Model 1290
The oval decal is now just gold and black. No model # on the decal, and date code is stamped onto the reel seat.
Made at the new Columbia S.C. rod plant.
Catalog in background is 1949 Shakespeare.