Bill's parts are really useful.
Here is a Meisselbach Featherlight 260, patent 1895, and probably 100+ years old, whose wooden handle had rotted away.
I was able to remove the handle spindle, which was screwed into the spool then staked - sorry I didn't take a before photo.
I tightened to turn in in the screw, filed off the stake, then backed it out - so no cutting or permanent alteration.
I used one of Bill's Swirl handles, drilled it out a little, shortened it a little on the bottom by progressively sanding it.
It works perfectly. It feels good, and spins like a top.
I like it. It's as close to the original black as I could easily do.
Because I was able to turn the handle screw in and out, it can be replaced it with a wood handle sometime, but this handle is great, IMO, and will never give a moment's worry. Wood will eventually swell, bind, and back the handle screw out of the spool.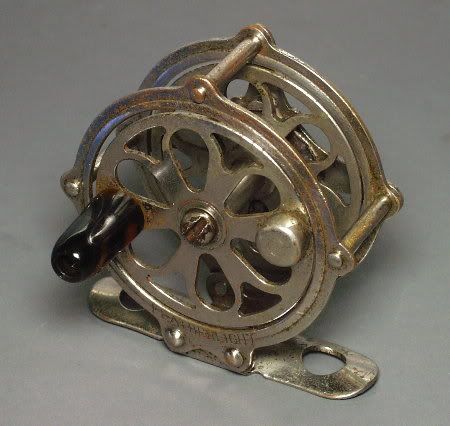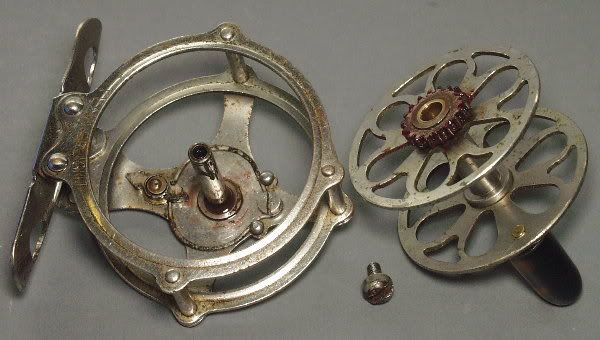 this is the beauty of these reels - the screw that holds the horseshoe spring in place. Loosen it, push it to one side, re-tighten it, and it's perfectly tuned in LHW.