Hi bigskybum, yes, that is an OS Exchequer, c. 1937-39 (made by JW Young and dated by the patent and appearance of the sliding agate line guard)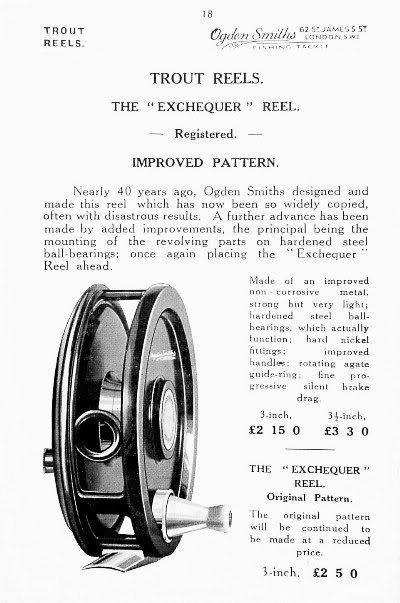 take the ad copy with much salt.
I have an earlier OS Exchequer which is a Dingley perfect.
Even though I fish this reel, it is the pinnacle of my collection - but it's almost embarrassing to describe how I acquired the reel through break-even-cost upgrades starting with a $65 Valdex over 4 years of collecting/trading. The handle, btw, is not ivory, but is ernoid - a polymer made from milk.
There is a little more detail on the reel on this thread on another board:
www.warmfly.com/index.php?option=com_smf&Itemid=26&topic=160.0