Last winter, Lou asked me whatever happened to telescoping rods, because he was thinking about keeping one in the car to fish with the grandkids.
Both multipiece and telescoping rods are alive and well in Japan. I helped him find a 6' Daiwa BBB in Japan, which is a very nice mid-grade rod.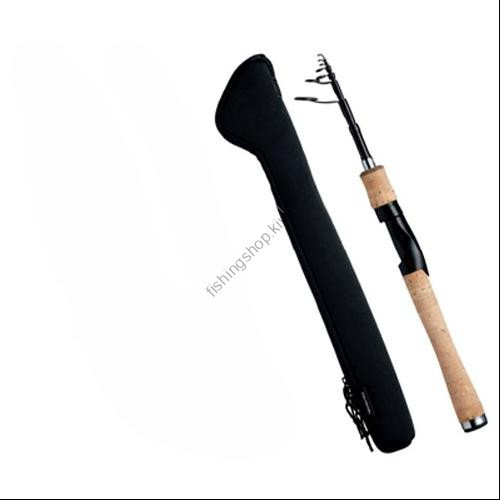 there's a little bluegill on the end of that
We talked further about bike-fish to middle Guadalupe and upper Pedernales, where you're not allowed to park at county road crossings, but you can take your bike up the 1st flood-plain gravel sendero and cable-lock it to a tree.
I followed with the Smith telescoping stream baitcaster - easily fits in a bike bag, and the rod outperforms your expectations.
Also nice about telescoping rods, you can travel with them rigged, which simplifies setting up for fishing multiple crossings.