My Ohio River rig for stripers, wipers and drum when I need to go far, deep or total combat style. The Penn reel I've owned since the mid 70's. It's been fished very, very hard and each bruise is a memory. It works perfectly. I just stripped it down to the gears, cleaned, relubed, new bail spring and loaded with Berkely 14lb Iron Silk, it's ready for battle. The rod is a very pretty Abu Garcia recently purchased on the 'bay. I like the tip-in-butt ferrule, very cool implementation of a system I'd have thought was both inferior and homely. This rod and reel rig is heavy but it feels oh so balanced in hand. I can't wait to tie on a 1oz bucktail jig and let fly for the white gold of winter!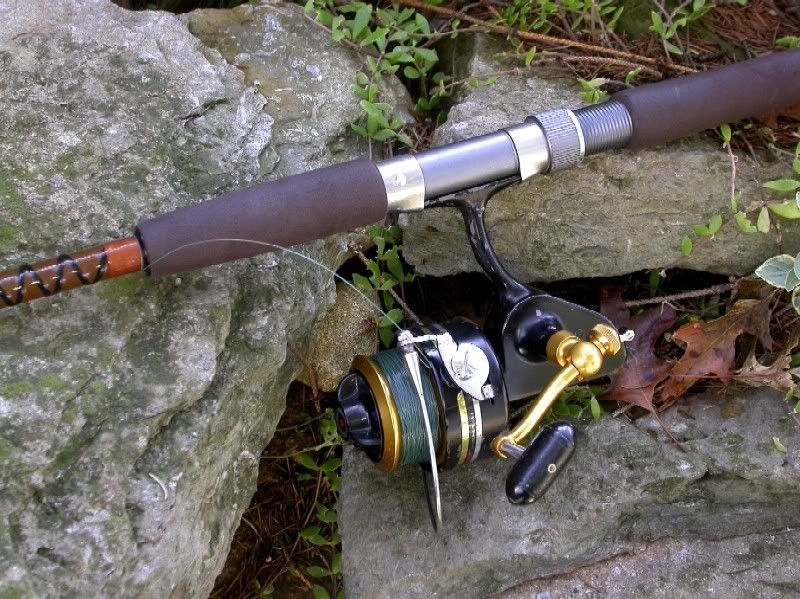 The foam grips look really good on this rod and they're very comfortable. This is such a cool light jetty style rig, perfect for jigs and small plugs!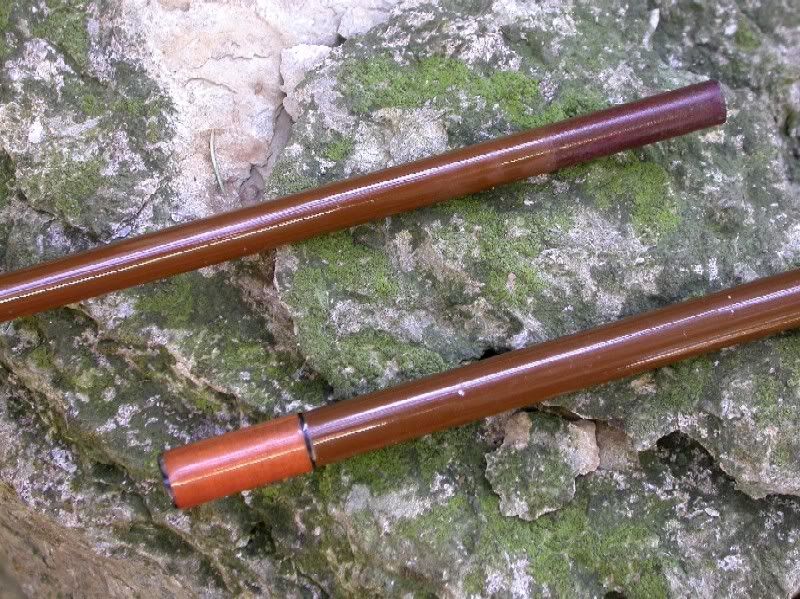 The tip-in-butt ferrule. There's a plug for the bottom of the male that I need to glue back in.
The ferrules lined up ...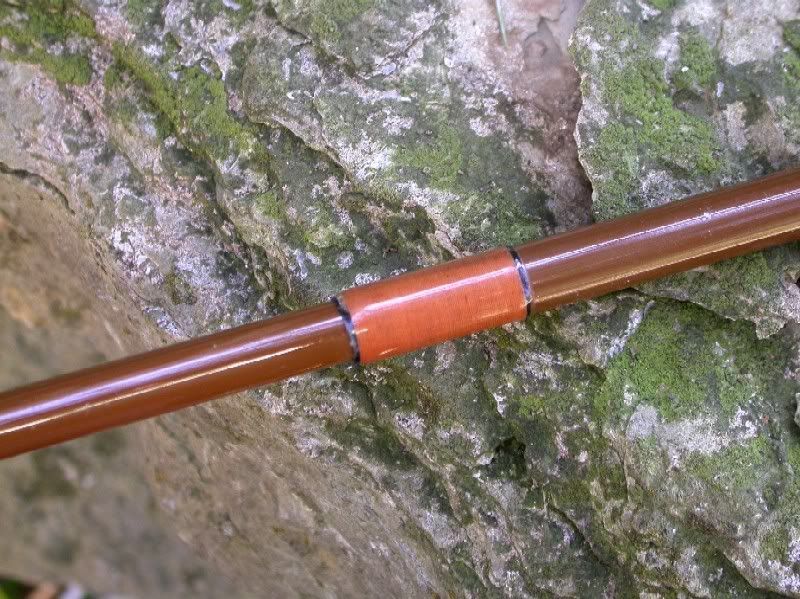 And seated.
I think it's a pretty rod, probably late 70's vintage?
Joe C.