this is a spare spool with case and line clip for my Finessa
Quote:
-----Ursprüngliche Nachricht-----
Gesendet: Donnerstag, 27. Januar 2005 14:31
Betreff: Formular D.A.M.

Dear Ron
The story behind the goat ist he name of the founder of DAM:
His name was Fritz Ziegenspeck!
And Ziege / Ziegen means goat / goats in English and so he has choosen this
animal as a kind of company symbol in the beginning.
Moreover nowadays our lures are still named after the initials of Mr. Fritz
Ziegenspeck: FZ or Effzett!
Then, a few years after World War II. the goat logo disappeared more and
more, but it´s spirit is still alive!
Best regards,

Sven

---------------------------------------------------------------------
Anfrage von Ron McAlpin hat folgende Angaben:
I've had a couple of brass DAM fly reels, Effzett 495 from between the wars - I can't believe I never photographed them, though.
here's a good history site:
http://home.hetnet.nl/~rolandl/
here is a Quick Standard 250 (1953-54)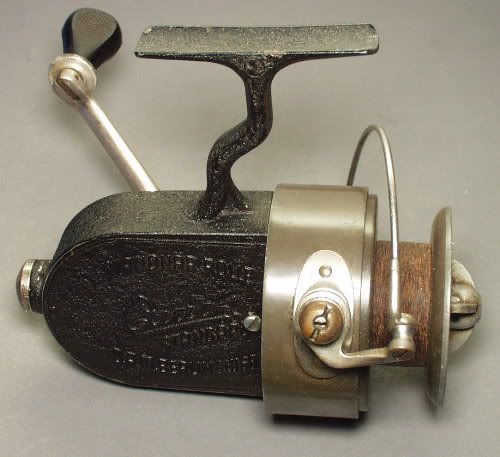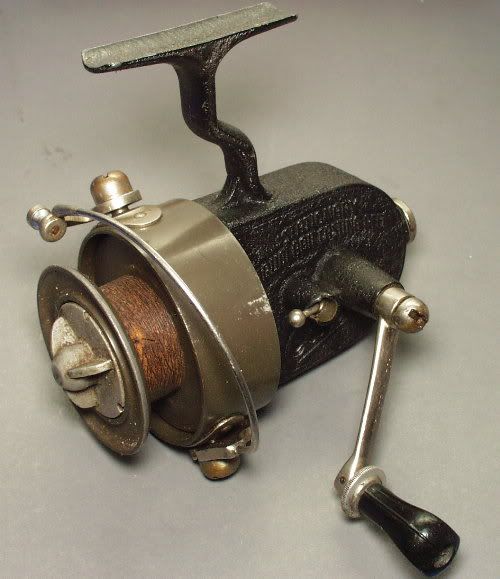 (weak bail spring on this reel)
btw, if you run across an SW68 - the prewar version of this reel - only 600 reels were made and they're quite valuable
Certainly my favorite, with striking good looks, the Quick Junior 240, 1956ish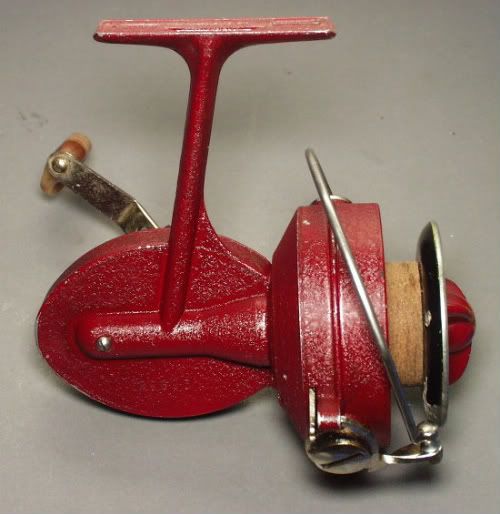 (there is a green Junior out there that looks good, too)
and the big Finessa 280, 1958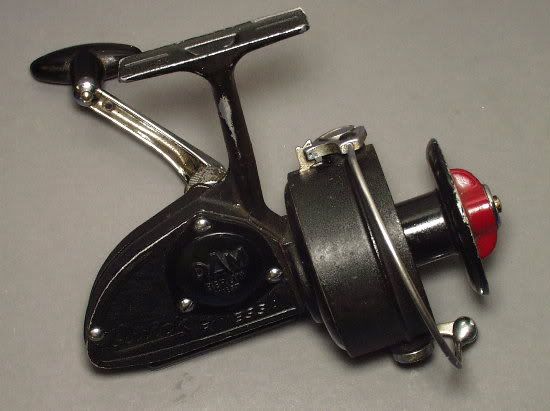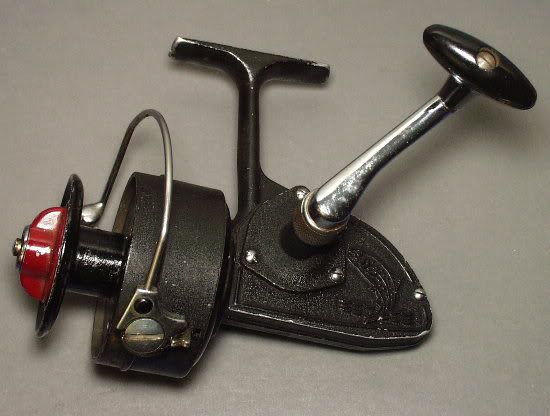 I was actually picking these up along the way for a Quick collector, who ended up backing out for health reasons. They're available for a pretty good deal if anyone is interested.