Just after Hardy introduced the Hardex, Allcocks introduced the SuperB (made by Young)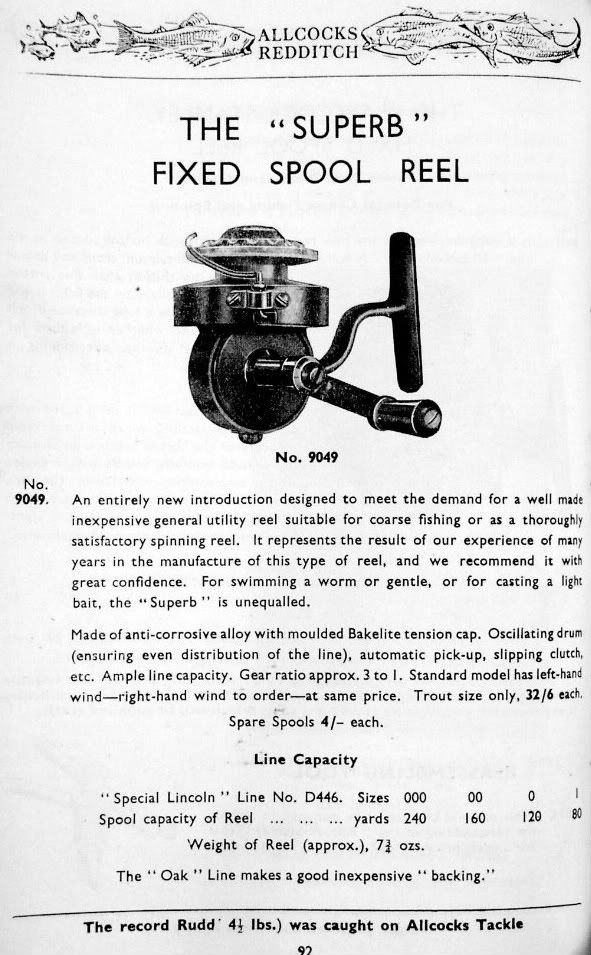 this was the simple, strong and reliable reel the Hardex (and pretty much the rest of them) wanted to be
Production was cut short by the war but right after the war, they were still tooled to make this reel.
They produced and sold the Silver SuperB for one year, while they were tooling up for postwar production, and to replace this model with the Ambidex.
I was very happy to find one in this condition.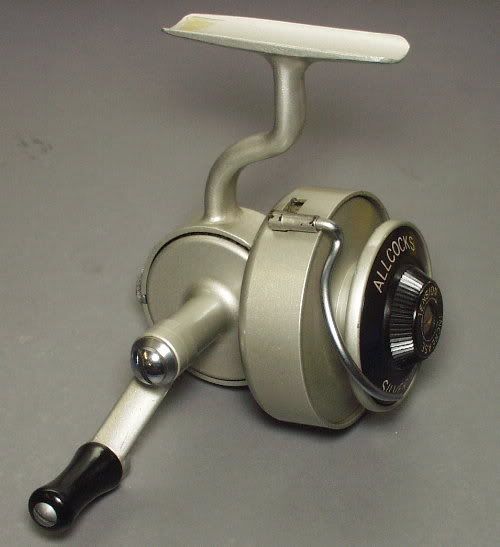 I'm still looking for an EX ultralight rod to balance this reel - I'll let you know when I have it.
and to make middlemac happy, here's an Ambidex No. 1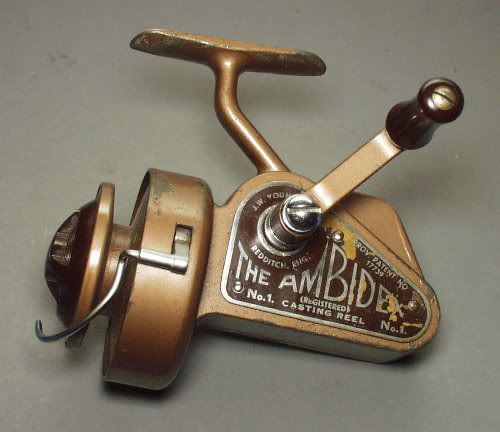 the family resemblance is clear - same flier, bail, spool and handle.