IMO, this is the best fishing reel ever made.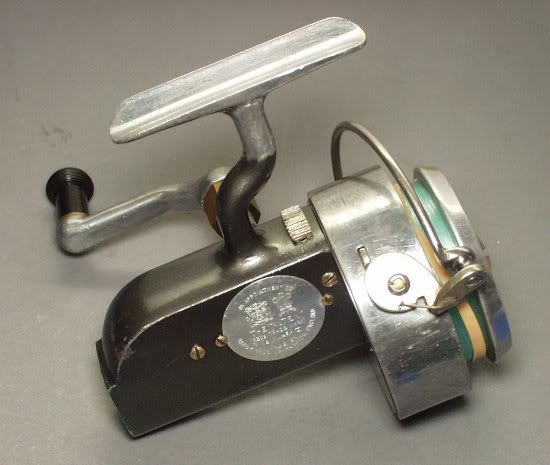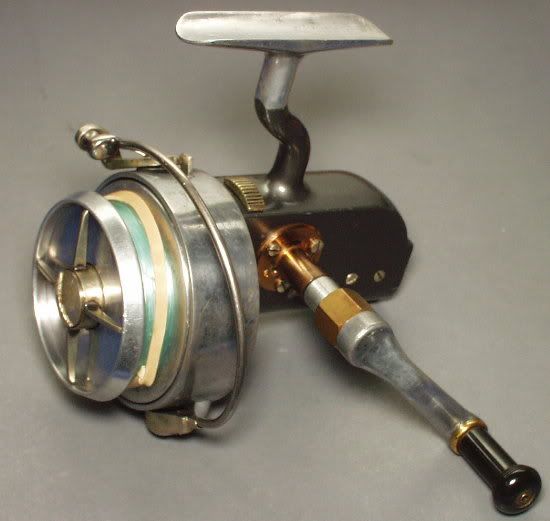 there is none smoother, none crisper, none quieter.
And when you consider it was designed in 1931, when the competition was the exposed-gear Illingworth and the Helical, it was the Space Shuttle of fishing reels.
1934 Alex Martin catalog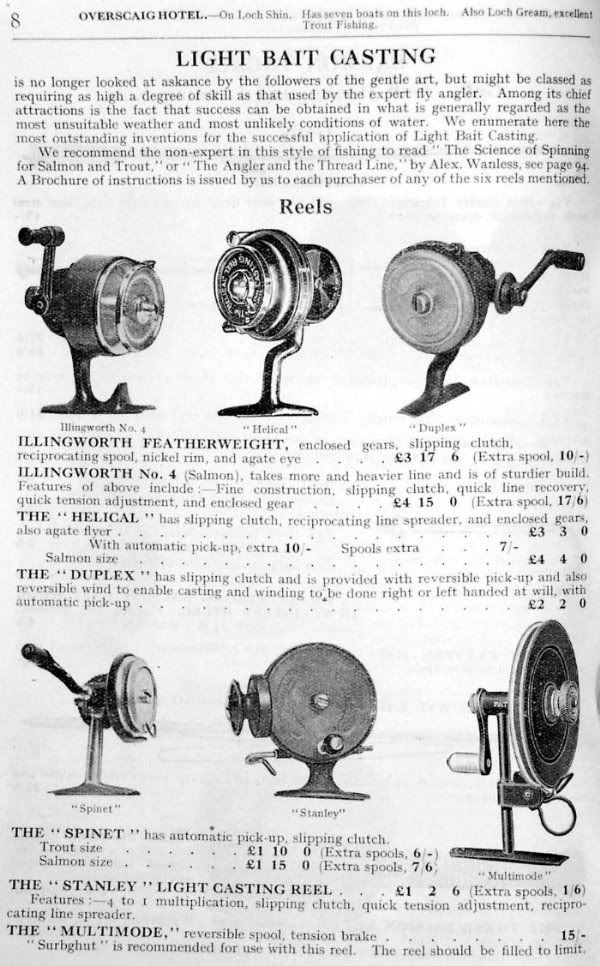 It even beat the Allcock-Stanley into production by 2 years.
My reel is a MkV, c. 50s, which introduced the anti-reverse. - speaking of which, the A/R click on this reel sounds like a pocket watch.
And speaking of the Helical, this was probably the reel that got me out of collecting spinning reels. I was delighted to box up everything I had and ship it to the Netherlands.
You could spend a career collecting Helicals, because they never stopped changing production. Out of 3 reels, I had a nice box, but there was not a common part between them - not even the handles, and I could not make one work - they were also fragile. (I've got some photos somewhere, I'll look for them).
Even Hardy's sister spinning offering, the Hardex, is a dog - fun to tinker, but you wouldn't want to fish it.
This reel was introduced in 1936 - 5 years after the Altex, and was still produced into the 50s.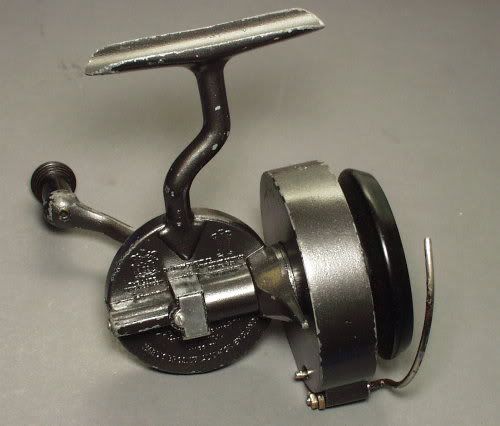 the face plate is the bull gear, and the entire thing rotates.
Nice markings on this early reel, though
By Appointment to HRH the late King George V
and again, my vote for second-best spinning reel goes to the Luxor, which is 1935 design (this is a 1937 reel)