all flip-bail reels originated after 1950 when the Hardy Altex patent (1932) expired (certainly their bail designs were in the mill, anxiously awaiting the patent expiration - in fact, the Hardy Exalta bail copied the Mitchell bail, though I don't know why).
The spinning reel ("fixed spool") technology came into production shortly after WWI, with the Illingworth, though the idea goes back to the 1860s, including an American invention.
Most prewar examples are not terribly fishable, and many are absolutely bad, including the Hardy Hydra and Allcocks Helical.
A few prewar and early postwar half-bail examples shine, including the Luxor (my favorite, 1937)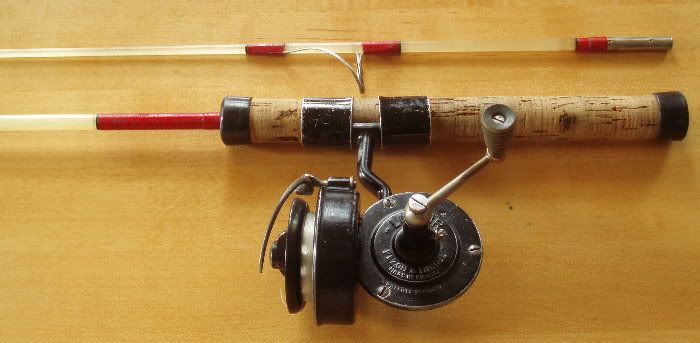 CAP, which became the Mitchell (this is 1949)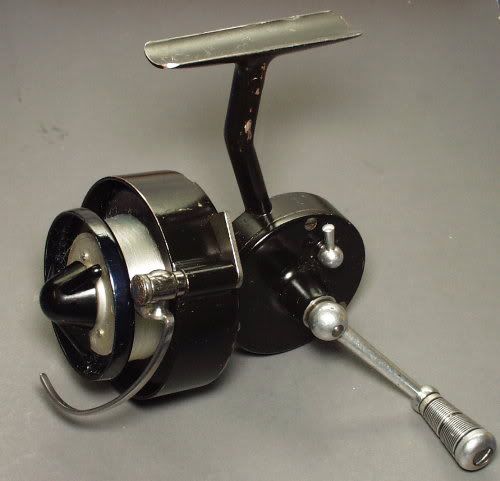 and Allcocks SuperB (1947 example)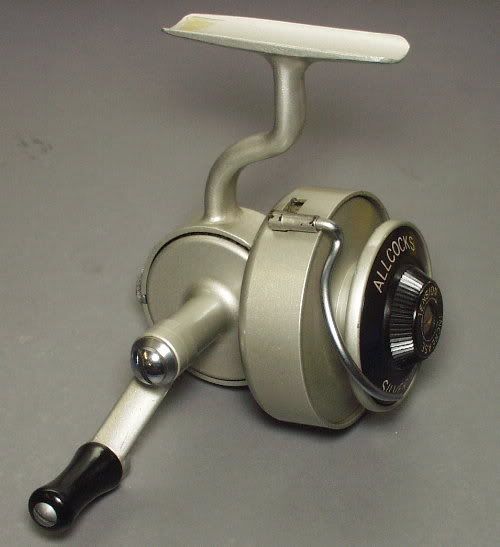 short of the Altex, the Penn 716 is the sweetest UL of all time (more of a bantamweight), though only because it's more durable than the Alcedo.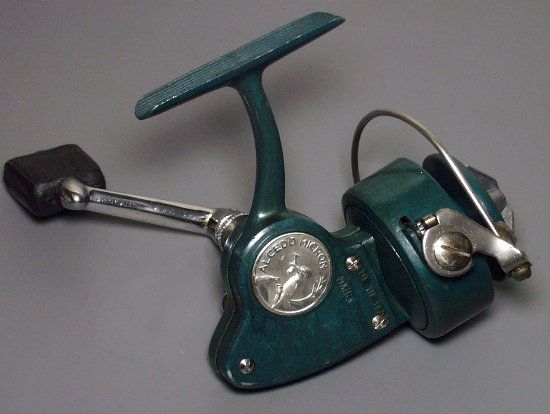 An interesting collectible, but a bad idea in practice, the Allcocks Stanley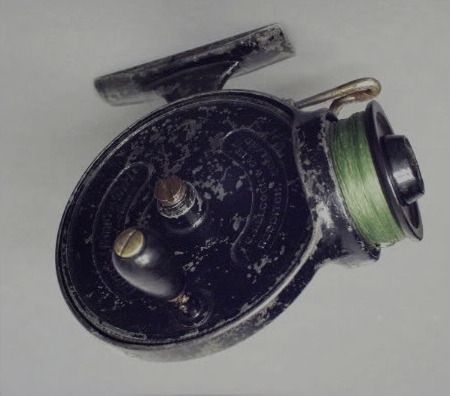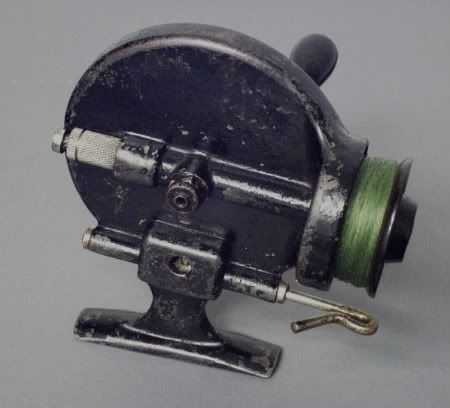 the spool spins and the sheeps crook bail precesses.
The problem is the line twists, and the spool had to be occasionally flipped to reverse it.