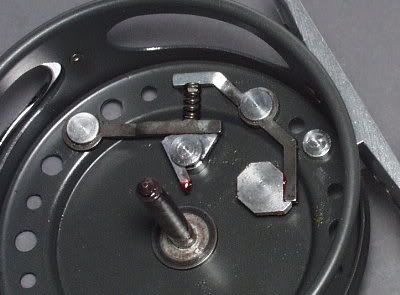 The detentes or steps on the Martin check are very positive, and effective. There are 6 steps on the cam, progressively loading the helical spring. They work quite well. The Martin Helical spring check is one of the best click-pawl designs of all time. It's easily reversible.
Martin always fought a battle of image, trying to be the economy choice but keep their styling looking up to date. When they went offshore (1st big mistake) they switched to a copy of the BFR check (2nd big mistake) built by people who don't fish (3rd big mistake).
MG-3, MG-7, LM-4/5, MG-10, MM-11, and the venerable M-67a and all its derivatives will always be desirable to own and fish. (This includes the Made-in-USA Classics, not to be confused with the offshore reels using the same name - the USA Classics are the reels you can still buy really cheap - $5 on a good day.) Made in the USA as the best (arguably) of a 100-year American tradition of stamped from sheet mass production. A great design that works without fuss, because a fisherman knew how it was supposed to work.
I predict prices will continue to rise on these because they do meet all the definitions of a classic.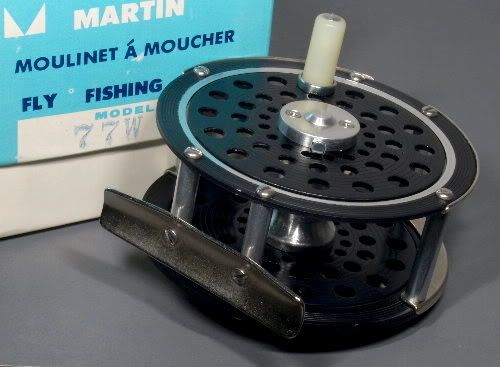 if you find a mint boxed MG-3 for $65, do not pass Go - grab that sucker.