there are two different ways to describe a centrepin.
By function - a trotting reel or UK spinning reel - the Aerial or the type reel, the Simplex:
http://www.antiquetackleobserver.com/?cat=9
By architecture - a modern fly reel counts, with a center pin spindle fixed to the backplate, the bushing is contained in the spool and is the full width of the spool.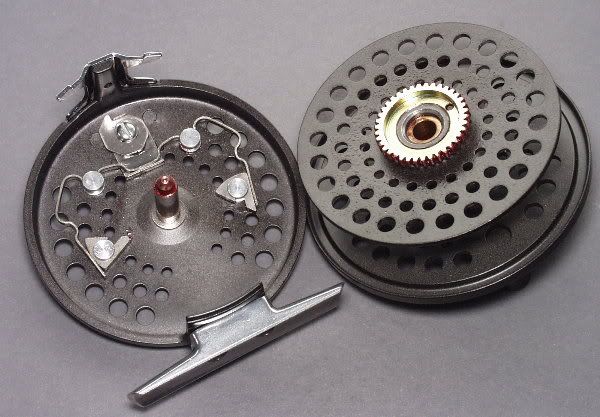 although the design goes back to the wooden Scarborough and Nottingham reels
Versus a conventional reel architecture, where the spindle is part of the spool, and it rides on small fixed bushings in end plates; the end plates are caged by pillars.